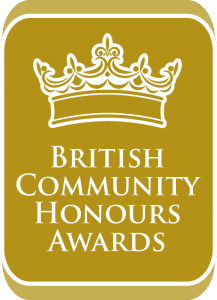 British Community Honours Awards
We are a Registered Charity working to improve the welfare and inclusion of minority communities in mainstream British society.
We support the promotion of success and contribution of minority communities in British life, and the integration of minority communities in mainstream British Society.
We work to raise the profile of appropriate role models and examples of successful and mutually beneficial community integration, and demonstrate harmonious social integration whilst maintaining links with cultural heritage.
Next Awards Event
The next awards dinner will mark our 20th anniversary and will be held on :
Friday 23rd October 2020, at the House of Lords.
For more information please contact us.